When It snows, Choose to Be Flexible
With snow already piling up and months of winter ahead, millions of home and building owners are counting on their snow throwers to start up and get the job done — all season long. Elliott Manufacturing's flexible drive shaft can help make sure that your end customers' equipment starts and performs, routinely and reliably.
U-joint Construction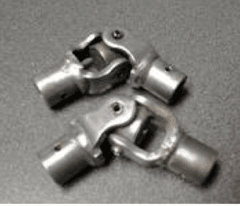 In the U.S. alone, about one million snow throwers are sold every year — ranging in size from small, compact snow blowers to large two-stage machines. A majority of the snow throwers sold annually rely on universal joint driven systems (u-joints) to allow rotation of the chute, so that snow can be thrown in a desired direction. Much to the annoyance of many end-users, u-joint construction can easily result in snow and ice-build-up, which causes the chute to stick. Your end customer must stop the machine and remove the ice or snow, or wait until it melts on its own.
Elliott Flexible Drive Shafts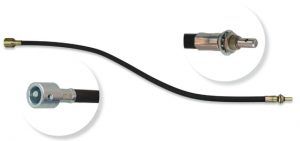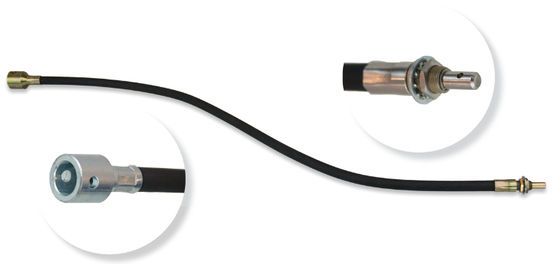 Elliott Manufacturing has a new, smarter solution to frozen u-joints — flexible drive shafts. Our flexible shaft system eliminates the "clunky" feel that users experience, providing an overall smoother operation. Other features and benefits include:
An environmentally sealed shaft design protects from harsh elements, helping to ensure uninterrupted user operation
Simple, single-step installation improves assembly efficiency and speed
Flexible routing allows greater equipment design options
With increased flexibility in design, the operator handle can be placed at an optimal position for best user ergonomics
Enhanced flexibility of design permits the snow blower handles to fold for easy, compact off-season storage
Improve Your Customer Experience
Depending on the size and power of a snow thrower, buyers can spend anywhere from $400 to more than $2,000 on a new piece of equipment. With a flexible drive shaft from Elliott Manufacturing, you can help make sure your end customers have the reliable start and smooth operation they expect, all winter long.
To learn more or request a quote, call 607-772-0404 or contact us online now.