Elliott Manufacturing Hollow Core Flexible Shafts Solve Problems…Fast
You know the benefit an Elliott flexible shaft can bring to your design process. Our comprehensive line of hollow core shafts offer the same key benefits along with room for you to easily incorporate a secondary process or control.
---
Better alignment, improved cost, and ease of design
Elliott offers innovative hollow core flexible shafts that are designed for transmitting rotary power or motion between two points through a simple or complex path. They are more efficient, and often easier, to implement than drive shafts, universal joints and gears. What's more, our hollow core shafts allow ample room for you to incorporate a secondary process or control, such as: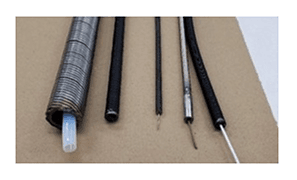 Electrical conductors
Vacuum line
Water/liquid jets
Compressed air
Push/pull cable control
"At Elliott, we strive to build products that allow you to best achieve your design goals and bring the most value to your customers at an affordable cost," explained Pete Hutchinson, product specialist at Elliott. "Our hollow core shafts are available with industry standard or custom fittings in almost any length, as well as a variety of different materials and sizes giving you maximum flexibility and options."
---
Elliott hollow core flexible shafts allow a secondary operation to be easily added, such as electrical power, water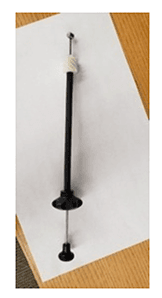 tubing, compressed air or push/pull controls. What options do you need? Same direction rotation? Opposite direction rotation? Or a push/pull cable within a flexible shaft? Elliott can customize a hollow core shaft to meet your exact needs. Contact us now to learn more.